Not a WLG Member?
No problem! You can sign up for news related to our Practice & Industry Groups, global guides and other WLG resources.

The World Law Group Global Guide to Data Breach Notifications, 2016 provides the essential information every organization needs to know when facing a data breach in one or more countries. Produced by the WLG's Privacy & Data Protection Group, this guide provides summaries of relevant law, data breach reporting requirements, contact information for relevant data protection authorities and more, currently for 60 countries worldwide.

Plus, on this website you will find reports on new data breach developments, in-depth articles and analyses from the World Law Group's member firms around the world, as well as alerts about and links to top events globally for professionals involved in privacy and data protection. Bookmark www.globaldatabreachguide.com now and visit often to keep up to date with this fast-changing and ever-evolving field.
---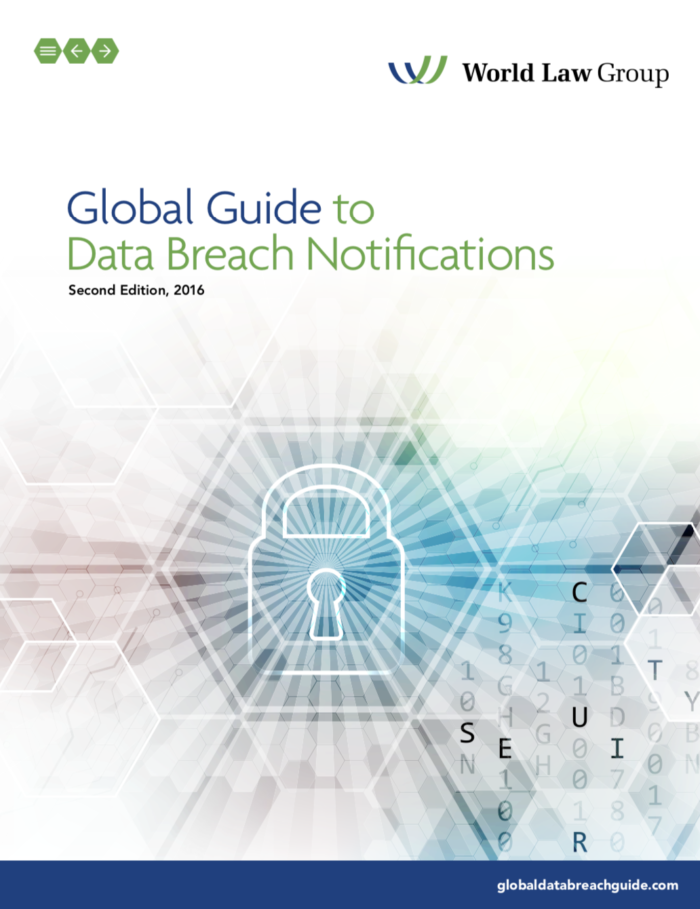 Showing 111 to 120 of 133