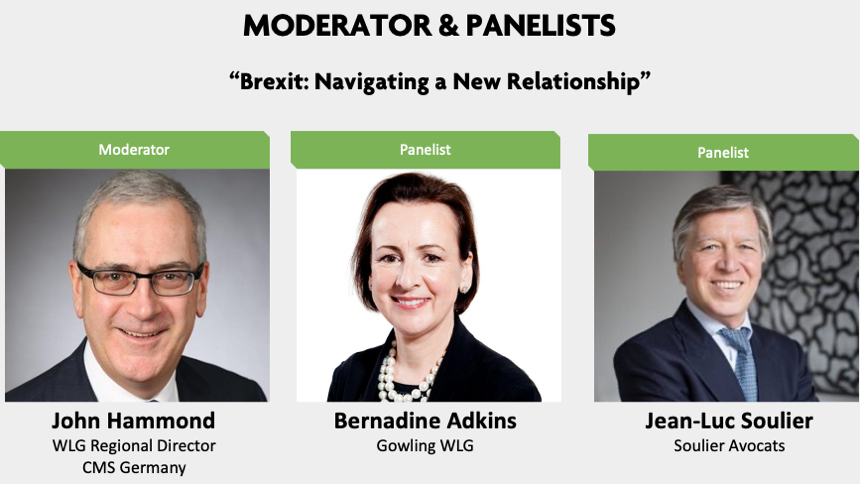 If you've been wondering what happened to Brexit as COVID-19 dominated the airwaves, you're forgiven. Join our speakers as they navigate what the new relationship between the UK and EU means for businesses.
Register above and add this event to your calendar. View your local meeting time below.
This will be a Zoom webinar and the link to join is in the add to calendar record (after registration). If you would like to use your phone for audio purposes please click "phone audio" upon joining the meeting. Note that if you plan to join on either a smartphone or tablet you will need to download the app prior to the meeting. For technical difficulties, questions, or trouble joining the meeting please email tdrayer@theworldlawgroup.com.