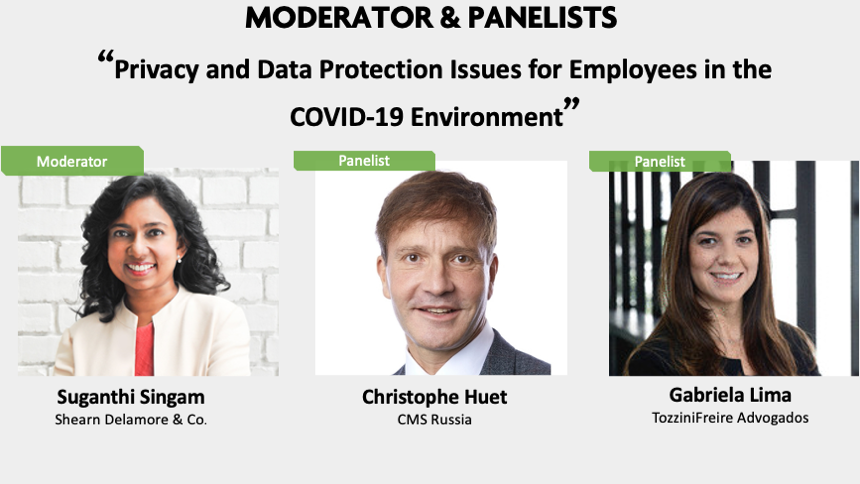 Panelists will discuss employment and privacy issues related to the pandemic for both remote work and return to the workplace. We'll look at obligations of employers when it comes to collecting information related to health and travel, including contact tracing, and balancing between employer rights, employee rights and public safety when managing the information collected.
Register above and add this event to your calendar. View your local meeting time below.
This will be a Zoom webinar and the link to join is in the add to calendar record (after registration). If you would like to use your phone for audio purposes please click "phone audio" upon joining the meeting. Note that if you plan to join on either a smartphone or tablet you will need to download the app prior to the meeting. For technical difficulties, questions, or trouble joining the meeting please email tdrayer@theworldlawgroup.com.