Bae, Kim & Lee LLC ("BKL") is among the oldest and largest law firms in Korea with over 600 professionals. With practice groups specialized in every significant area of law for business in Korea, BKL supplies timely, accurate and practical legal support to its clients, wherever they are based, across a broad cross-section of industry, investment and finance.

BKL has long been at the leading edge of cross-border legal work in Korea. Among its many practice areas, it has been one of the busiest firms in Korea in the areas of M&A, finance and securities, advising clients from North America, Europe and Asia for over three decades. Likewise, BKL has built a reputation in the disputes arena not only as a litigation powerhouse but also as one of the top international arbitration and cross-border disputes teams in Asia.AB

Headquartered in Seoul, BKL maintains seven other overseas offices as well.
BKL is the first Korean law firm to have formed an internal pro bono committee in 2002, which is devoted to offering legal aid services as well as training pro bono lawyers. In 2009, BKL established a public interest foundation named "Dongcheon" the first time for Korean law firm to engage in pro bono work in a proactive and efficient manner.
Recent Firm News & Legal Updates
Legal Update
An overview of recent technology updates including telecom regulations, foreign online service providers and social media user terms as well as technology-related competition, labor and
Legal Update
Regulators have announced criteria and thresholds for foreign online businesses required to appoint local agent. Local agent requirements signify that affected offshore businesses should comply with local data rules relative to Korean users. Separately, criteria have also been unveiled for required designation of exclusive-role chief information security officer, and liability insurance or reserve requirements. The long-awaited standards are in follow-up to amendments of the IT Networks Act announced in May and August 2018.
Member Firm News, WLG News
The Managing IP Asia Awards 2019 were held on March 20th at the Island Shangri-La in Hong Kong. World Law Group member firm Bae, Kim & Lee received the National Award: South Korea Patent Contentious.
Firm Offices in Member Jurisdiction
South Korea
Firm Offices in Other Jurisdictions
Africa & Middle East
Middle East
United Arab Emirates, Dubai
Asia-Pacific
Hong Kong, Hong Kong
Myanmar, Yangon (Rangoon)
Vietnam,
Hanoi Ho Chi Minh City
* Indicates affiliated firm
All Firm Contacts
Committees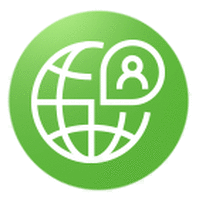 Key Contact Partners Forum
Practice Groups