Campbells is a leading full-service offshore law firm established nearly 50 years ago. From our three offices, we provide comprehensive corporate and litigation advice and services to clients worldwide in relation to Cayman Islands and British Virgin Islands law.

We are regularly trusted to advise some of the most prominent names in finance, investment and insurance, and we are frequently involved in the largest and most complex transactions, disputes and insolvencies in both jurisdictions.

Campbells is internationally recognized for its expertise by the leading directories and trade publications.

Our practice areas include: Banking and Structured Finance; Compliance and Regulatory; Corporate and Commercial; Insolvency and Corporate Restructuring; Insurance and Reinsurance; Investment Funds; Litigation; Mediation and Arbitration; Private Equity and Venture Capital; Real Estate and Local Practice; Shipping & Aviation; Trusts.
Recent Firm News & Legal Updates
Legal Update
In a judgment delivered on 8 October 2018, the Cayman Islands Court of Appeal allowed a partial appeal by the joint official liquidators of Argyle Funds SPC Inc. against an anti-suit injunction of the Grand Court of the Cayman Islands that had restrained Argyle from continuing litigation in the Supreme Court of the State of New York against three parties related to Argyle's former statutory auditor, BDO Cayman Ltd. The judgment addresses issues concerning the interpretation of jurisdiction clauses and the question of the extent to which claims against non-parties arising from the performance of a contract fall within the scope of contractual exclusive jurisdiction clauses.
Legal Update
How to strike the balance between open justice and confidentiality? In reasons delivered on 25 July 2018 in respect of an Ex Parte Originating Summons issued in March 2018 in connection with In the Matter of Settlement dated 16 December 2009, the Grand Court of the Cayman Islands considered whether to make confidentiality orders in the context of a case involving the proper administration of a Cayman Islands discretionary trust. The application raised constitutional and public policy issues pertaining to the tension between the constitutionally-enshrined requirements of open justice and legitimate private grounds for confidentiality.
Member Firm News, WLG News
Joining as WLG's member for the United Arab Emirates (UAE), Al Tamimi & Company is the largest law firm in the Middle East with 17 offices across nine countries. Campbells, a leading full-service offshore law firm that was established in 1970, joined as the member firm for the Cayman Islands.

Firm Offices in Member Jurisdiction
Cayman Islands
Firm Offices in Other Jurisdictions
North America
Caribbean
British Virgin Islands, Road Town, Tortola
Asia-Pacific
Hong Kong, Hong Kong
* Indicates affiliated firm
All Firm Contacts
Committees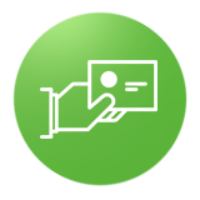 Marketing & Business Development Professionals Forum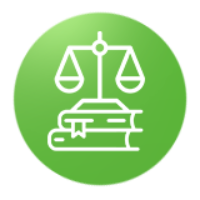 Young Lawyers Forum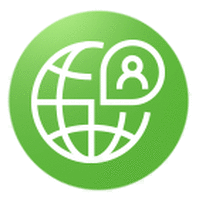 Key Contact Partners Forum
Practice Groups