With two offices in the Netherlands, CMS has the depth of resource to ensure end-to-end delivery on both international and national instructions. We work in partnership with national and international businesses, from multinationals to start-ups, to meet their business objectives, deliver projects and close deals.
We combine global reach and perspective with local roots to serve clients at every stage of their development. We aim to have a real understanding of clients' businesses, sectors, motivations and ambition through which we form lasting relationships where we genuinely advise our clients -not simply execute instructions. Being immersed in the industry sectors our clients operate in is at the heart of what we do. Our focus is on delivering measurable results - not just opinions.
We are a full-service firm covering a broad range of practice areas and sector groups.
CMS in the Netherlands is consistently recognised by renowned legal directories such as Chambers and Partners and Legal 500. To highlight a few accolades:
- Legal500 EMEA – Restructuring & Insolvency recognised as Tier 2 practice in the Netherlands, 2020.
- Legal500 EMEA – Industry focus: Healthcare & Lifesciences recognised as Tier 2 practice in the Netherlands, 2020.
- Legal500 EMEA – Real Estate recognised as Tier 2 practice in the Netherlands, 2020.
- Clients are also impressed by the firm's "flexibility, commercial orientation, negotiation skills and international presence". Chambers Europe-wide 2020, Corporate/M&A.
- 'Hands-on, great in depth expertise and true deal makers. High level of integrity, very efficient and effective in feedback.' Legal500 EMEA 2020, Energy
- 'Outstanding full service firm. Excellent knowledge of IE-rights and data protection'. Legal500 EMEA 2020, IP.
- 'Their broad experience and in-depth knowledge about the real estate market make this firm one of the best and finest to work with in the Netherlands'. Legal500 2020, Real Estate.
- One client appreciates the team's "delicate and sensitive way of dealing with tension", adding: "They take a firm stand on their position and I was really impressed with the calm manner in which they act". Chambers Europe 2020, Restructuring & Insolvency.
Recent Firm News & Legal Updates
Member Voices
"Last month, I represented German and Swiss minority shareholders in a high-profile international corporate dispute about a promising technology company with proceedings before the Dutch Enterprise Chamber and possible follow-on litigation in the Netherlands and the United States. The majority shareholder and founder transferred important IP rights to his own company and a related party taking into account that this is a promising project."
Member Voices
"I am very thankful for all of those who enriched my internship while I was in Europe, and I was also impressed by the opportunities WLG is able to offer."
Awards & Accolades
Congratulations to multiple WLG member firms on achieving prestigious rankings in IFLR1000's national banking and finance rankings.
Firm Offices in Member Jurisdiction
Netherlands
Firm Offices in Other Jurisdictions
* Indicates affiliated firm
All Firm Contacts
Committees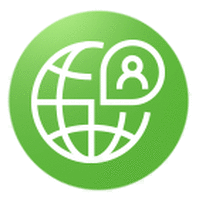 Key Contact Partners Forum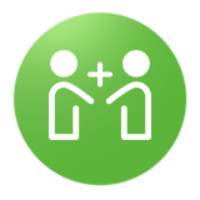 Membership Committee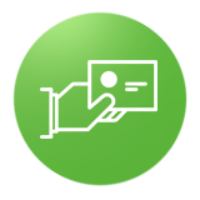 Marketing & Business Development Professionals Forum
Practice Groups