About Greenberg Traurig

Greenberg Traurig ("GT") has approximately 2,100 attorneys in 41 locations in the United States, Latin America, Europe, Asia, and the Middle East. GT has been recognized for its philanthropic giving, diversity, and innovation, and is consistently among the largest firms in the U.S. on the Law360 400 and among the Top 20 on the Am Law Global 100. Web: www.gtlaw.com; Twitter: @GT_Law.
At GT, we build teams around client needs, ensuring lean staffing, front-end planning and flexible billing, where appropriate. We recognize that models for the delivery of legal services have changed, clients have higher expectations. Accordingly, we avoid becoming just one supplier among many, we keep innovating ourselves to deliver legal services with the dedication and responsiveness of a boutique firm and the breadth, depth, resources and operating efficiencies of one of the largest law firms in the United States.
Why Greenberg Traurig
GT lawyers are consistently recognized by the major legal industry referral guides for their wide-ranging experience and capabilities. Recent highlights include:
No. 1, number of attorneys listed, Best Lawyers in America, 2008-2020;
Chambers & Partners USA, Europe and Latin America – Over 175 U.S. attorneys ranked across multiple disciplines in the Chambers USA Guide. Additionally, our European and Latin America Practices are consistently recognized by Chambers Europe and Chambers Latin America.

Recent Firm News & Legal Updates
Legal Update
Our Venture Capital Group collaborated on an expansive guide covering more than 30 jurisdictions on investment approval processes, typical investment sectors and investment structures on VC deals (and more!). The objective of this publication is to serve as a Q&A-style multi-jurisdictional guide to venture capital law in countries where WLG member firms have offices. This chapter covers United States - contributed by Matthew R. Levy and Kathy L. Osborn of Faegre Drinker; Yosbel Ibarra, Antonio Peña and Alan Sutin of Greenberg Traurig, LLP; and T.J. Gentle of Miller & Martin PLLC.
Member Voices
If there is one thing that we have all learned from the pandemic is the importance of building strong relationships, like the one our firm has maintained with WLG for many years. That relationship has helped us to continue to provide our clients with the assistance they need around the globe and, as we tell our partners who ask us for referrals, without worry about level of service and quality.
Awards & Accolades
Congratulations to multiple WLG member firms on achieving prestigious rankings in IFLR1000's national banking and finance rankings.
Firm Offices in Member Jurisdiction
Florida - U.S.A.
Firm Offices in Other Jurisdictions
North America
United States
Arizona - U.S.A., Phoenix
California - U.S.A.,
East Palo Alto Irvine Los Angeles Sacramenton San Francisco
Colorado - U.S.A., Denver
Delaware - U.S.A., Wilmington
District of Columbia - U.S.A., Washington
Georgia - U.S.A., Atlanta
Illinois - U.S.A., Chicago
Massachusetts - U.S.A., Boston
Nevada - U.S.A., Las Vegas
New Jersey - U.S.A., Florham Park
New York - U.S.A.,
Albany New York City White Plains
Pennsylvania - U.S.A., Philadelphia
Texas - U.S.A.,
Austin Dallas Houston
Tennessee - U.S.A., Nashville
Virginia - U.S.A., McLean
Mexico, Mexico City
Europe
England, London
Germany, Berlin
Netherlands, Amsterdam
Poland, Warsaw
Africa & Middle East
Middle East
Israel, Tel Aviv
Asia-Pacific
China, Shanghai
Japan, Tokyo
South Korea, Seoul
* Indicates affiliated firm
All Firm Contacts
Committees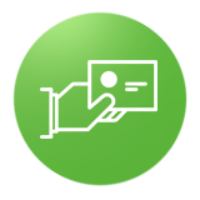 Marketing & Business Development Professionals Forum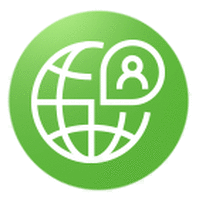 Key Contact Partners Forum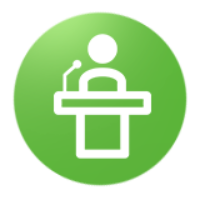 Member Firm Leaders Forum
Practice Groups