Sołtysiński Kawecki & Szlęzak (SK&S) is one of the leading law firms in Poland, serving both Polish and foreign businesses. SK&S currently employs over 140 attorneys and provides the highest standard of legal services across all areas of business activity. Combining a theoretical reflection on law (SK&S employs several past and current academic authorities on Polish law) with a focused emphasis on practical solutions, SK&S is unique in being able to deal effectively with the most complicated legal issues present in complex business transactions.

SK&S is a firm with tradition which is based on strong foundations. Our clients value the stability they can rely on as a result of a low lawyer turnover. The majority of our clients have used SK&S' services for several years which confirms that our advice is effective and that they value the relationship which has been built. A recently conducted client satisfaction survey has confirmed that our clients think highly of our firm due to, inter alia: a comprehensive approach to a problem, quick decisions, involvement, communication, teamwork and good working relationships.

SK&S' practice covers all areas of commercial law, with particular emphasis on corporate law and commercial transactions, intellectual and industrial property rights, securities and capital market law, banking and finance, antitrust and unfair competition law, energy law, tax, labor law, litigation and international arbitration.

Sołtysiński Kawecki & Szlęzak has gained wide recognition and admiration in professional legal circles in Poland and abroad. For many years, SK&S and its attorneys have been recognized prominently in international specialist publications, such as: Chambers & Partners, Legal 500, IFLR and other respected legal publications.

"SK&S is the crème de la crème of Polish law firms. No matter how complex the case, they can handle it." (Legal 500)
Recent Firm News & Legal Updates
Member Firm News
We are pleased to advise you that one of the founders of our law firm, Dr Andrzej W. Kawecki, has been appointed to the position of Honorary Consul General of the Republic of Singapore in Poland.
Legal Update
On 17 April 2019 Sławomir Łuczak (partner) and Stanisław Gordziałkowski (senior associate) from the SK&S Tax Team obtained a precedential administrative court judgment for one of the largest commercial malls in Warsaw, which confirmed that the basis for taxation with tax on income from fixed assets is exclusively the non-depreciated initial value of that fixed asset (and not the entire initial value).
Member Firm News, WLG News
The Managing IP Europe, Middle East and Africa (EMEA) Awards 2019 were held on March 7th at the Royal Lancaster in London. Several World Law Group member firms were honored at the awards.
Firm Offices in Member Jurisdiction
Poland
All Firm Contacts
Committees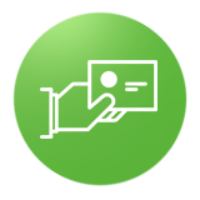 Marketing & Business Development Professionals Forum
Practice Groups