Urenda, Rencoret, Orrego y Dörr (UROD) is one of the leading law firms in Chile. UROD's practice covers all major areas of the law, where it delivers high level, specialized and sophisticated legal services, both to international and domestic clients. For more than half a century, the firm has been considered one of the most reliable participants in the Chilean legal market. From its formation, UROD has advised international clients, allowing it to have a deep knowledge and expertise with regard to their needs and requirements.

UROD is recognized as very reliable and extremely dedicated to its clients. The firm's members focus in understanding its clients' businesses, which allows them to provide excellent assistance with a long-term business vision.

The firm offers first-class service, based on strong team work. UROD's members are always available and have excellent response times. The firm´s policy is to provide practical and business-oriented advice to its clients, helping them to achieve their results.

Why Urenda Rencoret Orrego & Dörr
"With over 60 years of experience in the market, the 'excellent' Urenda Rencoret Orrego & Dörr fields an 'expert and proactive team' with 'deep knowledge of its clients' businesses' that 'provides permanent, quick and reliable support' to foreign and domestic companies. The group's excellent strength-in-depth and 'high industry-acumen' regularly sees it advising on mid-size local and international M&A transactions and it has been involved in some of the most sophisticated deals in the country in recent years." (Legal 500).
"Clients highlight the firm's excellent client service and commercial know-how. Sources say: "The firm's strength is its multidisciplinary service, swift response time and its clear, pragmatic focus."" (Chambers & Partners).

The Firm "has been a relevant factor in the Chilean legal market for over 60 years and has participated in several merger and acquisition transactions involving both domestic and foreign companies." (IFLR1000).
Firm Offices in Member Jurisdiction
Chile
All Firm Contacts
Committees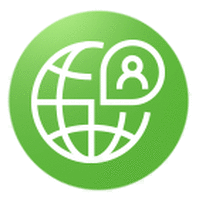 Key Contact Partners Forum
Practice Groups