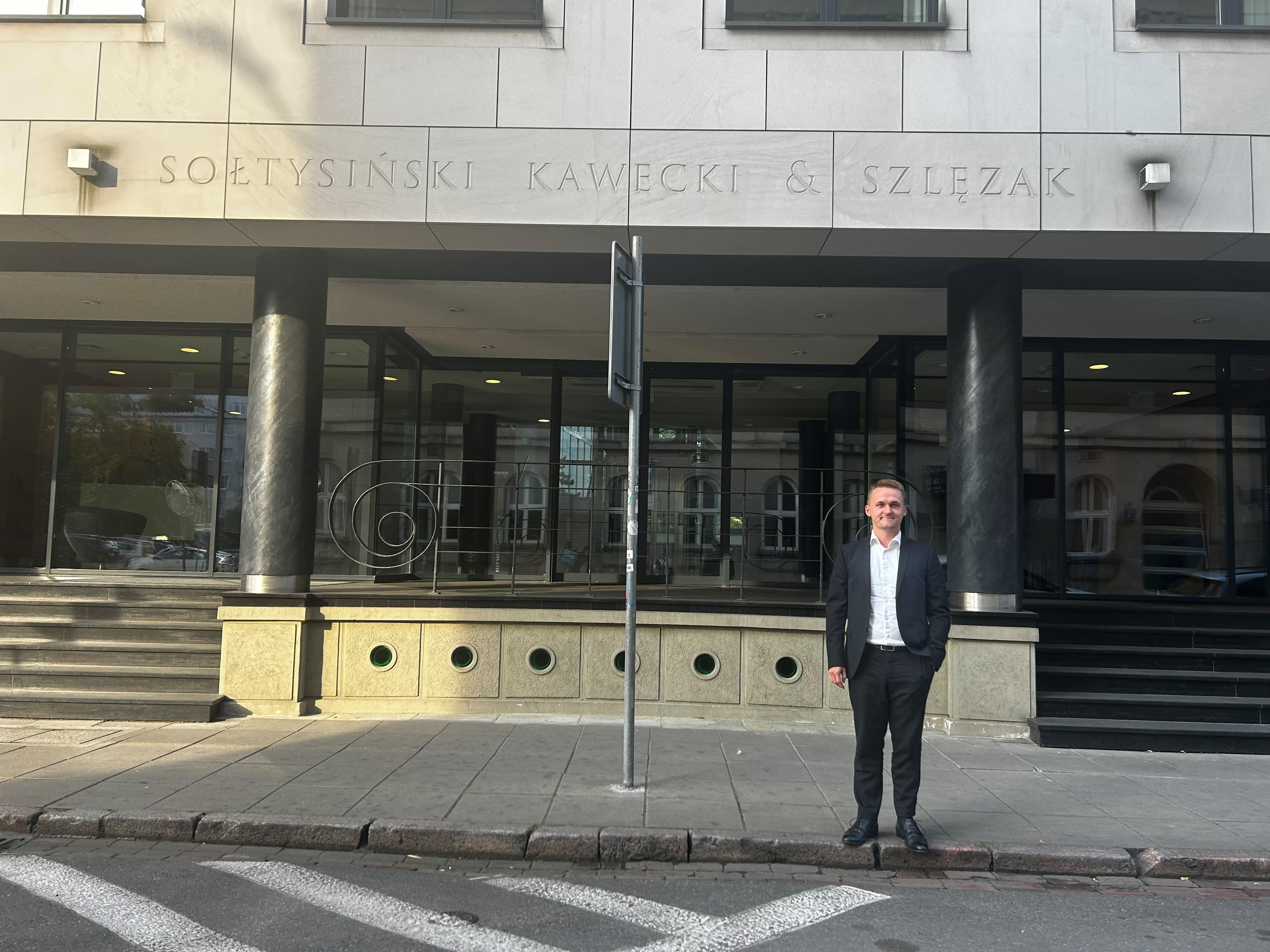 Author: Esben Korsgaard Poulsen, Bech-Bruun Law Firm, Denmark
For the WLG exchange program, I went to Sołtysiński Kawecki & Szlęzak (SK&S), which is one of the largest law firms in Poland, with the main office in Warsaw and other offices in Poznan and Katowice.
My first day of work was Monday, July 3, 2023, but I decided to go to Warsaw two days earlier to have an additional weekend in the city. SK&S had arranged a nice apartment for me in the middle of the city center where I could reach most places by foot or public transportation. The apartment was in a modern residential facility, about 55 square meters (592 square feet), with one bedroom, a living room, a kitchen, and a bathroom. The building also had a large grocery shop to get everyday needs.
When I arrived at the apartment, SK&S had prepared a welcome package consisting of basic needs for the kitchen, some company merchandise, an iPhone with a Polish SIM card, and a 30-day ticket for all public transportation in Warsaw.
On my first day of work, I was greeted by the HR manager at SK&S and shown to my workstation. Along with Ana Lucia Figueroa, the exchange lawyer from Peru, I was placed in an office with one of our two buddies. I'm used to having my own office at Bech-Bruun, but a shared office was a nice way to get to know new people.
On the average working day, my Peruvian colleague and I would usually go to the office by foot, enjoying the 30-minute walk there. We usually arrived at the office around 9 AM and would only work on our usual cases from home. Warsaw is full of great options for eating out, so on the way to the office, we would usually drop by one of the many cafés to get breakfast.
The office culture is similar to what I am used to from Bech-Bruun. The firm has its own cafeteria with a variety of daily options for lunch that SK&S paid for. The atmosphere was pleasantly informal, and it was clear that the people at SK&S were genuinely interested in getting to know us. Even though our two buddies were primarily responsible for keeping us entertained and helping us with whatever we needed, we quickly got used to spending time with a larger group of lawyers our own age.
In addition to the ordinary days at work, the firm arranged numerous activities for us, such as restaurant visits for lunch and dinner, a guided sightseeing tour of the Old Town, and a go-kart tournament. Furthermore, the managing partner arranged a garden party with a champagne tasting at his house outside the city, and one of the partners from the Real Estate department spontaneously invited me to join him at a large international tennis tournament. On the last day of work, they also arranged for my Peruvian colleague and me to give a presentation to all of the lawyers about our own law firms.
On the weekends, we usually had time on our own. I used the free time to get to know Warsaw and attend guided walking tours to learn more about the city's history and many cultural offers.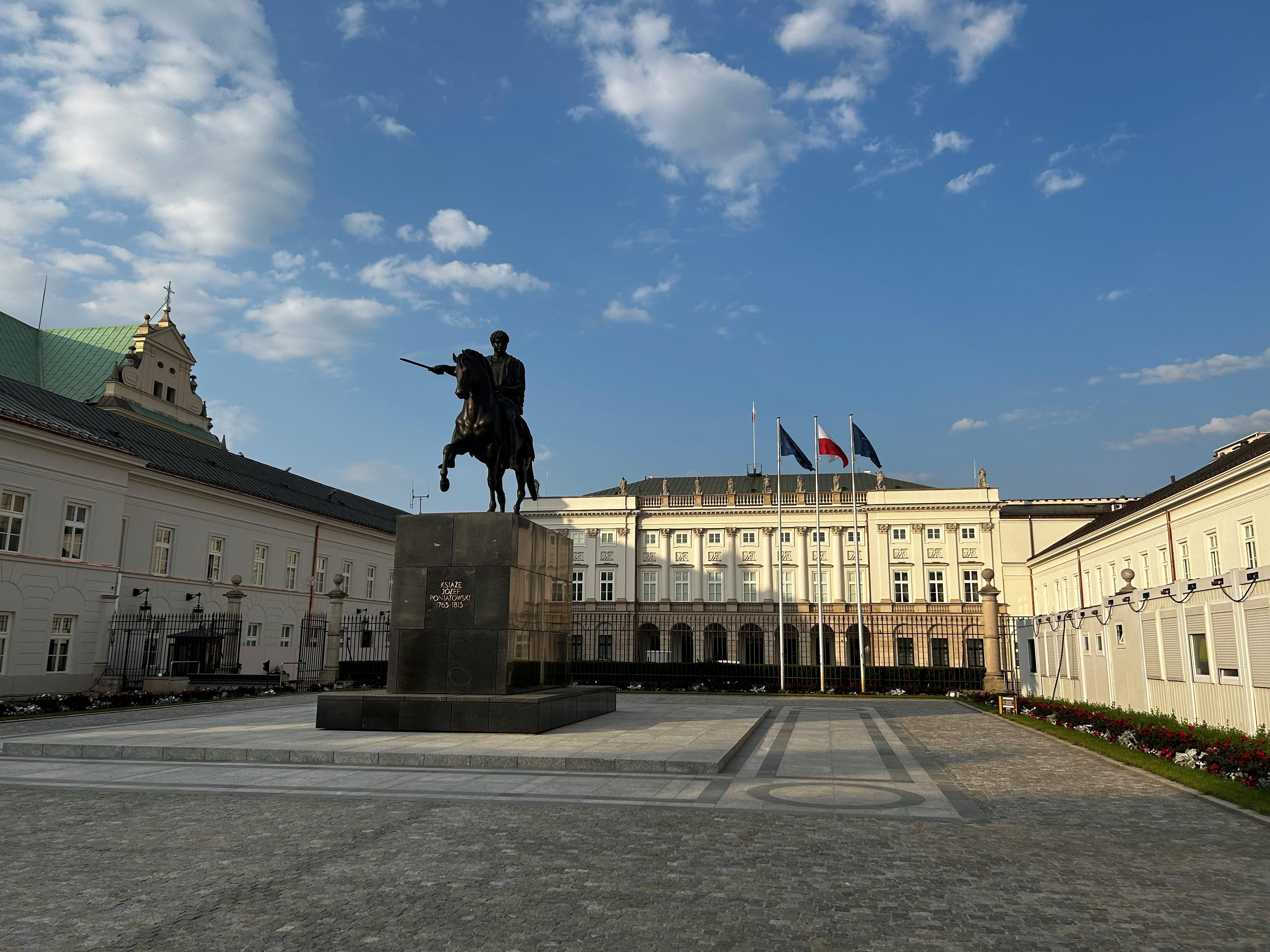 I would definitely encourage WLG member firms to participate in the WLG exchange program. It has been inspiring to witness both similarities and differences between law firms and beneficial for developing my professional network. I'm confident I will revisit SK&S and keep up with the new relationships I made with the people there.
Exchange is a one-month program that bridges cultural gaps, enabling young legal professionals to develop a global perspective and establish meaningful cross-border connections. The program's value stems from offering a diverse and inclusive professional experience. By encouraging cross-cultural connections and understanding among young lawyers across various member firms, the program lays the groundwork for building a strong global network and fostering cooperative business development.

To learn more about WLG exchange program, visit https://www.theworldlawgroup.com/first-fifteen-forum-programs or reach out to Ashley LeCroy, Manager of Member Development.