Member Voices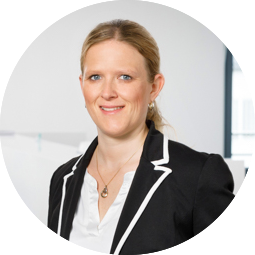 Rebekka Krause

Partner at Taylor Wessing (Germany)
WLG Key Contact Partner
Co-Chair WLG Compliance & Investigations Group

1. Tell us about an interesting client matter you've worked on.
A very interesting mandate was the sale of the Premium Gin Monkey 47 to Pernod Ricard by sale and transfer of all shares in Black Forrest Distillers GmbH, a German Company from the Black Forest (Schwarzwald). We represented the founders and inventors of this successful gin brand. For them, it was extremely important that the brand be preserved and continued despite the takeover by a group corporation. To ensure this, some legal specifics had to be agreed upon. One of them was that the transaction was split; first, the majority of the shares were transferred and four years later the remaining shares. Besides the legal challenges, it was of course the product that made the deal so special. We learned a lot about the spirits market and especially the production of gin. Today, everyone agrees that this transaction was a great success.
2. What is one relationship you've made through World Law Group that has been important to your practice?
For one and a half years now I have been co-head for EMEA of the newly formed Compliance & Investigations Group. During this time I have been able to make many interesting contacts in this group. In particular, the exchange with the other co-heads Karla Lini Maeji from TozziniFreire (Brazil), Ivan Szymanski from Santamarina y Steta (Mexico), and Joy Tan from WongPartnership LLP (Singapore) has been very good.
3. What do you look forward to as a new Key Contact Partner for Taylor Wessing?
In particular, I am looking forward to the deep professional, cultural, and personal exchange with colleagues worldwide as a representative of Taylor Wessing.
4. What do you like to do in your free time (hobby)?
I love to be in the mountains, in summer and in winter. My greatest passion is skiing. I also love to travel around the world.
5. Have you had any recent client, marketing, or other collaboration with a WLG member firm(s)? If so, please briefly tell us about that.
Within the Compliance & Investigation Group, we implemented some great projects last year, such as three webinars on ESG as well as a webinar on whistleblowing, and an international anti-corruption guide, which we believe will be very helpful for our colleagues and clients around the world.