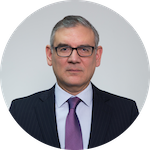 José Frías
Partner at D'Empaire
WLG | summit First-time Delegate and Member of WLG's Antitrust & Competition Practice Group
1) Briefly describe your practice.

D'Empaire's international arbitration department represents international and Venezuelan clients in arbitrations under several rules systems and arbitral institutions. These institutions include the International Chamber of Commerce (ICC), the American Arbitration Association (AAA), the International Centre for Settlement of Investment Disputes (ICSID), and the local arbitral institutions.

In recent years, we have been involved in most of the investment arbitration proceedings against Venezuela.

2) Tell us about the current situation in Venezuela and where D'Empaire sees the most foreign direct investment activity.

We have seen a growing interest in buying Venezuelan companies at the current prices (which are sometimes distressed). It is hard to pinpoint a specific area which may attract the most investment, but industries that generate foreign currency cash flows are on top of any investor's mind.

3) You were a first-time attendee at WLG | summit Lisbon '22. How has that experience changed your view of WLG?

It was great to attend an event like that in person after all this time.

As always, it is comforting to remember that we are a part of a network comprised of such excellent firms. In this globalized world, these rich connections are vital.

4) What is something you like to do in your free time?

I like reading history books and novels. I just finished Armageddon Averted by Stephen Kotkin, an excellent book on the collapse of the Soviet Union. I'm currently enjoying a novel by the Colombian author Juan Gabriel Vazquez called Volver la Vista Atrás.

5) Have you had any recent client, marketing, or other collaboration with a WLG member firm(s)? If so, please briefly tell us about that.

We worked with Bruchou, Fernández Madero & Lombardi on the acquisition of the AT&T LatAm assets by Grupo Werthein. We coordinated our marketing efforts for the deal and were pleased to see it win the Latin Lawyer Deal of the Year Award for the "M&A: Public" category.