Alfaro-Abogados is a corporate and finance law firm with strong practice in Mining, Energy, Oil and Gas, Aviation, Infrastructure, PPP, and Pharma, that provides services in a variety of fields: cross-border transactions, mergers and acquisitions, competition and antitrust, project finance, structured global finance, securitization of assets and receivables from different jurisdictions, financial leasing, corporate reorganization affecting subsidiaries in other countries, concessions, regulatory compliance, international construction projects, turn-key projects, distribution agreements, tax planning and establishing strategic alliances, among other international transactions.

Since its foundation, the firm has been providing sophisticated, high-quality advice to international and local clients.

Our lawyers' advice is based on a deep understanding of our clients' business objectives, thorough knowledge of the law and passion for legal practical solutions. We know our clients operate in an ever-changing and challenging market, and our aim is to anticipate their needs and offer creative and efficient legal solutions that will help them to mitigate risk and make the right decisions for their projects.

The globalization of the world economy demands an efficient network of advisors qualified to provide legal advice to the client on a regional and immediate basis. For that purpose, Alfaro Abogados has established a network of operating offices in the world's main financial and investor's centers.

Knowledge, experience and expediency: The basis for a cost efficient and solid legal advice in any business transaction in today's global economy.
Recent Firm News & Legal Updates
Legal Update
Contracts between private companies have already been closed for a total of 103,586.6 MWh. There are 49 projects for a total of 1164.4 megawatts assigned with dispatch priority, according to the criteria established by Res. MEyM No. 281/17 and by the Disp. SSER No. 1/2018. Of these, to date there are seven renewable ventures for 194.85 megawatts that already generate clean energy and are willing to enter into PPA supply contracts with MEM Large Users.
WLG Collaborations
Gianni, Origoni, Grippo, Cappelli & Partners from Italy and Alfaro-Abogados from Argentina have successfully cooperated in a transaction concerning the acquisition by Apax Partners, a private equity investment group, of 100% of AEB Group, from SK Capital.
Legal Update
The political risks of the 60's and 70's are not coming back in spite of the speeches. Ideology is no longer an issue.
Today's general legal risks are based on macro and micro regulatory issues.
Firm Offices in Member Jurisdiction
Argentina
Firm Offices in Other Jurisdictions
North America
United States
New York - U.S.A., New York
Asia-Pacific
China, Shanghai
* Indicates affiliated firm
All Firm Contacts
Committees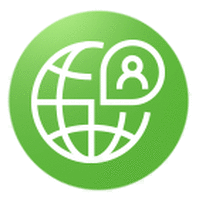 Key Contact Partners Forum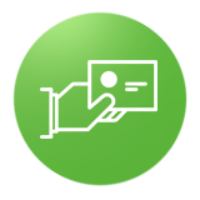 Marketing & Business Development Professionals Forum
Practice Groups