Arnold & Porter is a 1,000+ lawyer firm with sophisticated litigation and transactional capabilities, renowned regulatory experience and market-leading multidisciplinary practices in the life sciences and financial services industries.

Client-driven and industry focused, our lawyers practice across more than 40 practice areas, including bankruptcy, corporate finance, intellectual property, litigation, real estate and tax, to help clients with complex needs stay ahead of the global market, anticipate opportunities and address issues that impact the very value of their businesses.

Our global reach, experience and deep knowledge allow us to work across geographic, cultural, technological and ideological borders, to offer clients forward-looking, results-oriented solutions that resolve their US, international and cross-border legal needs.
Arnold & Porter's nearly 1,000 lawyers have an unyielding commitment to excellence and professionalism and have an exceptional depth of talent across the litigation, regulatory and transactional spectrum. The firm has one of the leading pro-bono programs in the world, with our attorneys performing more than 105,460 hours of pro bono work in 2017.

Arnold & Porter is consistently recognized by and ranked in renowned legal directories such as Chambers and Partners and Lega 500. Some recent recognitions include:

• The American Lawyer's "A-List" recognized the firm eight times since 2003
• Chambers USA 2018 ranked 104 attorneys as "Leading Individuals"
• Chambers Global 2018 ranked 36 attorneys
• Legal 500 US, UK, Europe, Latin America, and Asia ranked 58 practices and recognized 255 attorneys
• US News Best Law Firms ranked 103 practices
Recent Firm News & Legal Updates
Legal Update
For years the technology sector has received significant antitrust scrutiny, but that scrutiny has increased markedly in recent months.
Legal Update
On July 11, 2019, Makan Delrahim, Assistant Attorney General for the Antitrust Division (the Division) of the DOJ, announced the Division's new approach to incentivizing and evaluating corporate antitrust compliance programs.
Legal Update
On June 17, 2019, the US Supreme Court issued a 7-2 decision in Gamble v. United States,1 reaffirming the Court's longstanding "separate sovereigns" doctrine under the Double Jeopardy Clause of the Fifth Amendment to the US Constitution.
Firm Offices in Member Jurisdiction
District of Colombia - U.S.A.
Firm Offices in Other Jurisdictions
North America
United States
California - U.S.A.,
Los Angeles Palo Alto San Francisco
Colorado - U.S.A., Denver
Florida - U.S.A., West Palm Beach
Illinois - U.S.A., Chicago
New Jersey - U.S.A., Newark
New York - U.S.A., New York
Texas - U.S.A., Houston
Europe
Belgium, Brussels
England, London
Germany, Frankfurt
Asia-Pacific
China, Shanghai
* Indicates affiliated firm
All Firm Contacts
Committees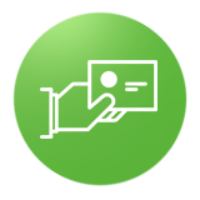 Marketing & Business Development Professionals Forum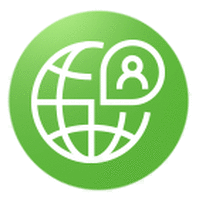 Key Contact Partners Forum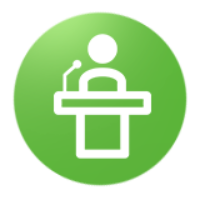 Member Firm Leaders Forum
Practice Groups