Bruchou & Funes de Rioja recently launched Bruchou's Climate Action and Sustainable Business Platform, a new multidisciplinary legal team built on the firm's consolidated practice in energy law, environmental law, sustainable business, clean energies, green financing, compliance, and general advice on ESG. Following this launch as part of WLG | impact, the firm held its Bruchou Impact Event 2022 with a series of sustainable awareness and action activities.
One of these initiatives is Bruchou Insights Webinars. These webinars are specifically aimed at letting firm members know about the meaning and scope of ESG, the new Climate Action and Sustainable Business Platform, "Green Financing" and "Green Bonds," "Triple Impact" and "B" companies, and the firm's own sustainable actions.

---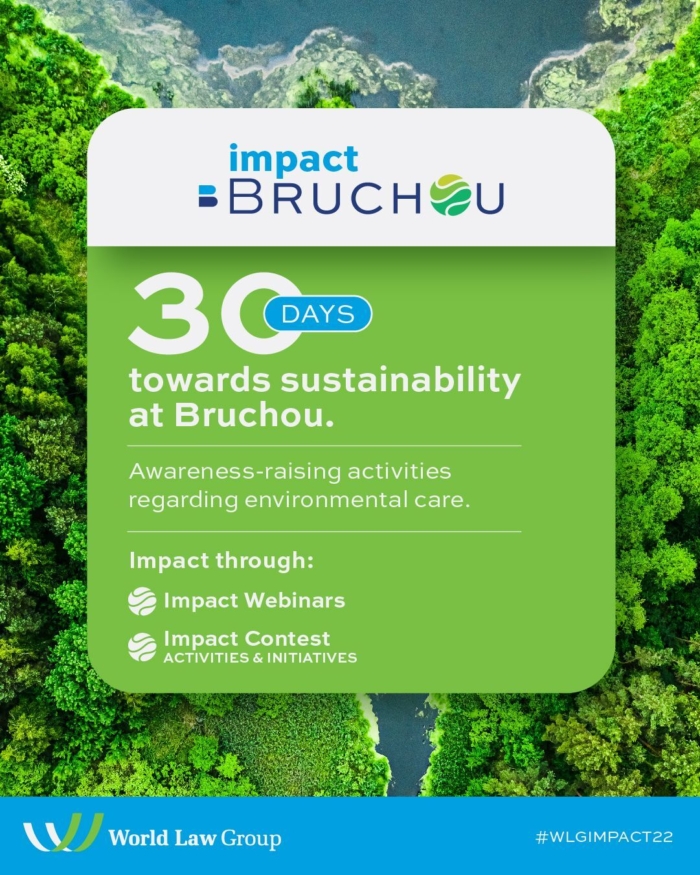 The firm also held a Sustainable Initiative and Action Contest. Organized last year during Bruchou Sustainability Week, the firm invited all its members to undertake a specific environmental action or submit a new idea or initiative to be implemented by the firm, with the top one receiving an award.
Each member of the firm was also given a reusable, recycled glass bottle from Liveslow B Corporation.